Hoa Lu ancient capital has many architectural works of great historical significance, along with traditional festivals handed down to now, making many visitors curious to visit.
Hoa Lu was the first capital of Dai Co Viet, the central feudal state, as well as the capital of the Dinh, Tien Le and Ly dynasties. After moving the capital to Thang Long (Hanoi), this place became the ancient capital. Although the kings did not station in Ninh Binh anymore, they still renovated and built more architectural works here such as pagodas, palaces, communal houses, tombs, etc.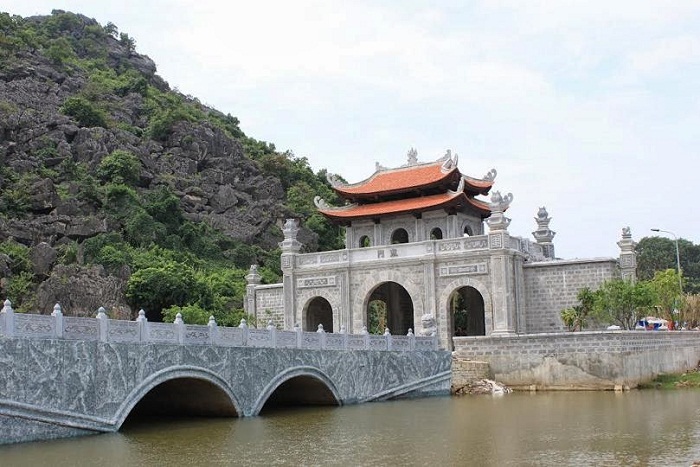 Overview of Hoa Lu ancient capital
The ancient capital Hoa Lu became an extremely important national architectural and historical complex, which needs to be very preserved of Vietnam, and also recognized by UNESSCO as one of the four core areas of the population. Trang An World Heritage site. Along with a thickness of up to more than 1000 years, this place is a place to preserve historical relics through the ages.
Location
The whole Hoa Lu ancient capital historical and cultural relic, including special protection zone, buffer zone and relics like Thien Ton cave, Bai Dinh pagoda, are located in the limestone system in the area. Ninh Binh province, directly under Truong Yen commune, Hoa Lu district, bordering Gia Vien and Hoa Lu districts. This place is about 100km south of Hanoi capital.
The relics of Hoa Lu ancient capital
It is an architectural complex, and each architecture has its own characteristics, all making the ancient and majestic beauty of ancient historical sites. The vestiges - history still remain in the diverse and rich complex of monuments, including the walls, citadel, caves, temples, tombs and many other types of valuable architectural works. high historical and cultural values. Hoa Lu relic area is divided into 3 areas:
1. Special protection area
This area covers the entire area inside Hoa Lu citadel, including relics such as the temple of King Dinh Tien Hoang, temple of King Le Dai Hanh, tomb of King Dinh and King Le's tomb, temple of Princess Phat Kim and Nhat pagoda. Head, covered Thien Vu garden, Kim Ngan pagoda, Cau Den stele, Co Am pagoda,, Cho market, Bim cave, Duyen Ninh pagoda, Sao Khe river, a part of Trang An eco-zone and city walls, palace palace base land...
2. Buffer zone
The buffer zone includes a landscape area on both sides of Sao Khe River and Trang An relics complex, including Am Tien Pagoda and Grotto, Yen Trach Communal House, Muoi Cave, Muoi Cave, Sinh Duoc cave, Luon cave, Dia Linh cave, Dia Linh cave, and cave cave. Ba Giot, Hang Ruou cave, Ba Ngo pagoda, Tran temple, Khong, Suot, Lien Hoa cave, Boi cave, ...
3. Relevant monuments
Related relics, though not located on the two above areas, but they played an important role during the Dinh Dynasty, including Bai Dinh pagoda, South gate, Dong gate, Hoa Lu cave, Thien Ton cave, Dinh temple. Bo Linh and relics worshiping King Dinh in Ninh Binh province.